Villa Saengoosta
Close to Sea

Swimming pool

5

5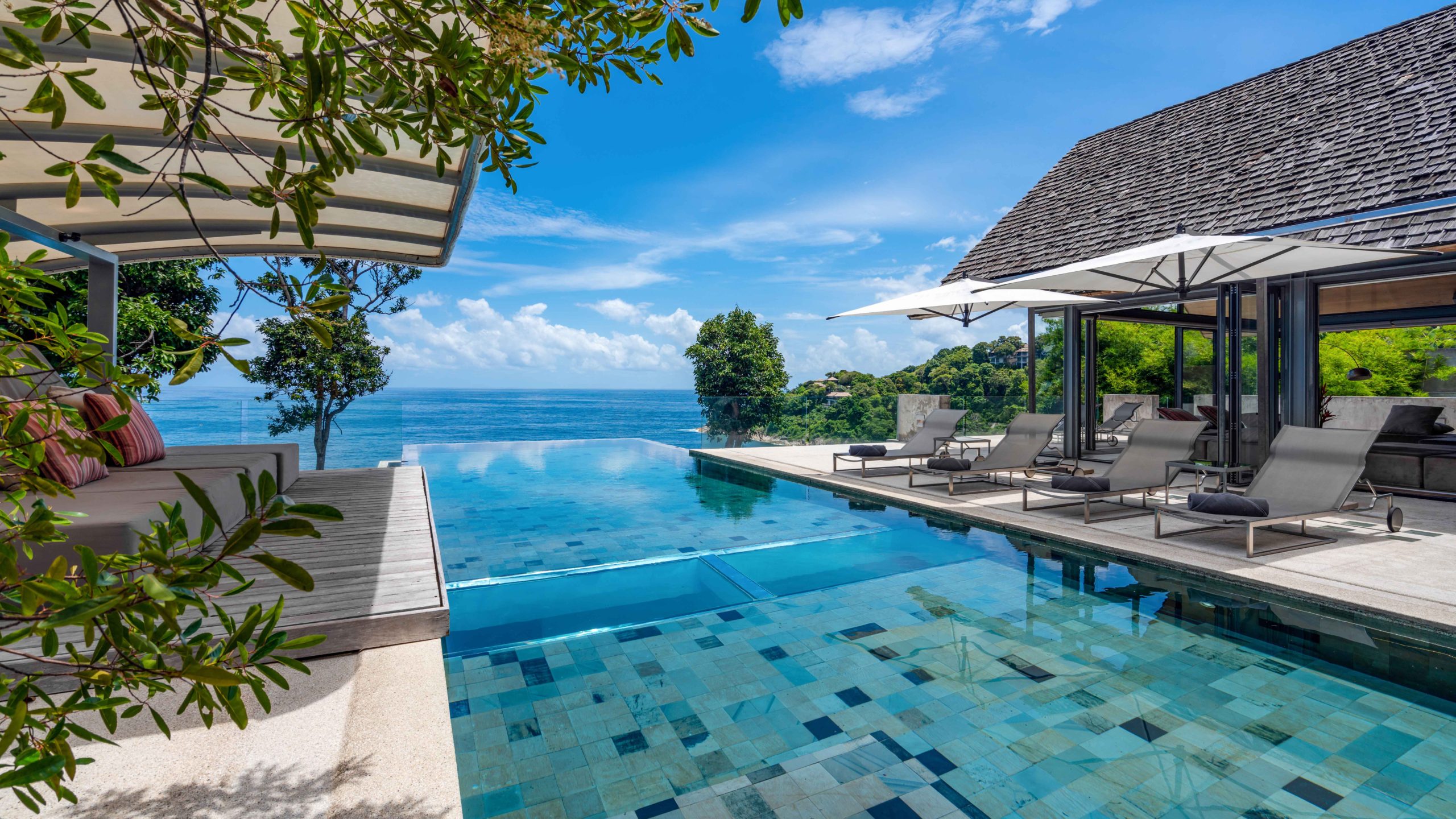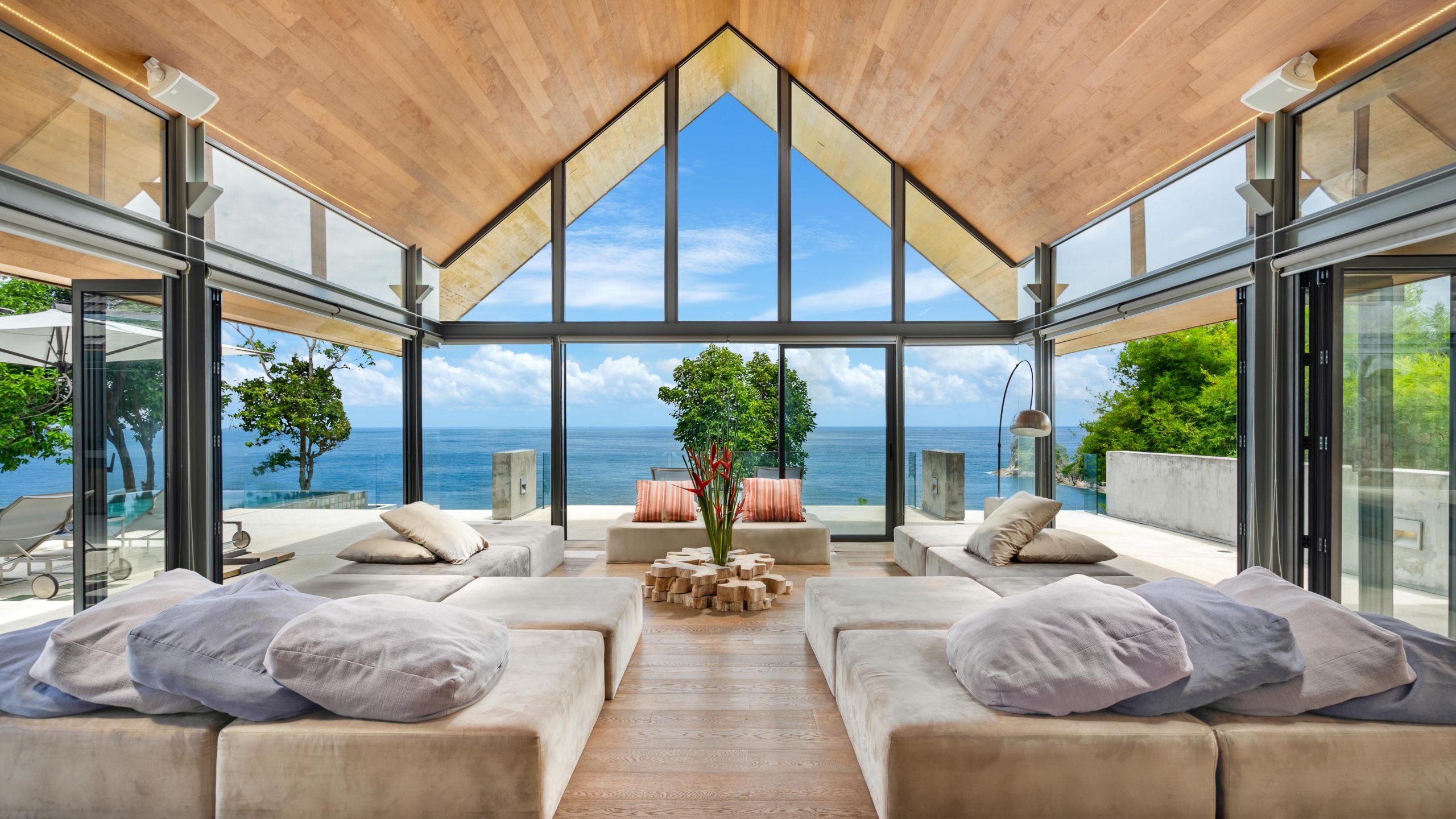 Villa Saengoosta rental
Location
Imagine a luxury escape on a tropical island, peaceful and private, yet only minutes from the action. Samsara Phuket offers just that: eight 5 star private pool villa rentals in Phuket in an oceanfront position only eight minutes' drive from Patong on Phuket's western, sunset coastline.
Decoration
This Villa is a sophisticated luxury haven, carefully crafted to suit its spectacular surroundings. Built as a private holiday home by the architect who designed the entire Samsara Estate, clean lines and geometric angles hint at the homeowner's artistic profession – softened with plush furnishings and enlivened with colorful artwork – to create an overall atmosphere of modern tropical minimalism. An entrance staircase descends dramatically from the foyer into the main living room, an airy space featuring a custom-made oversize sofa suite, its stark modular lines mirroring the panoramic ocean horizon sweeping as wide as the eye can see. Guests can effortlessly drift between the villa's multidimensional spaces, indoor and out; the glass enclosure of the double-height central lounge can be slid all the way open to allow the space to flow seamlessly from the outdoor dining area, through the lounge and out onto the al fresco pool terrace and open air relaxation pavilion.
Peculiarities
Just as communal mix-and-mingle spaces abound, five spacious bedrooms await their guests and offer private retreat at the end of an activity-packed day. Outdoor bathtubs are sunken into the private terraces of three en-suite rooms, while master bedroom guests are invited for an extended al fresco soak on their secluded terrace. This Villa is tended by two discreet live-in staff: one chef and one housekeeper. The Estate front office team and villa concierge complement the villa's permanent staff to organize customized requirements and satisfy any holiday whims.