Villa Rom Trai
Close to Sea

Swimming pool

4

3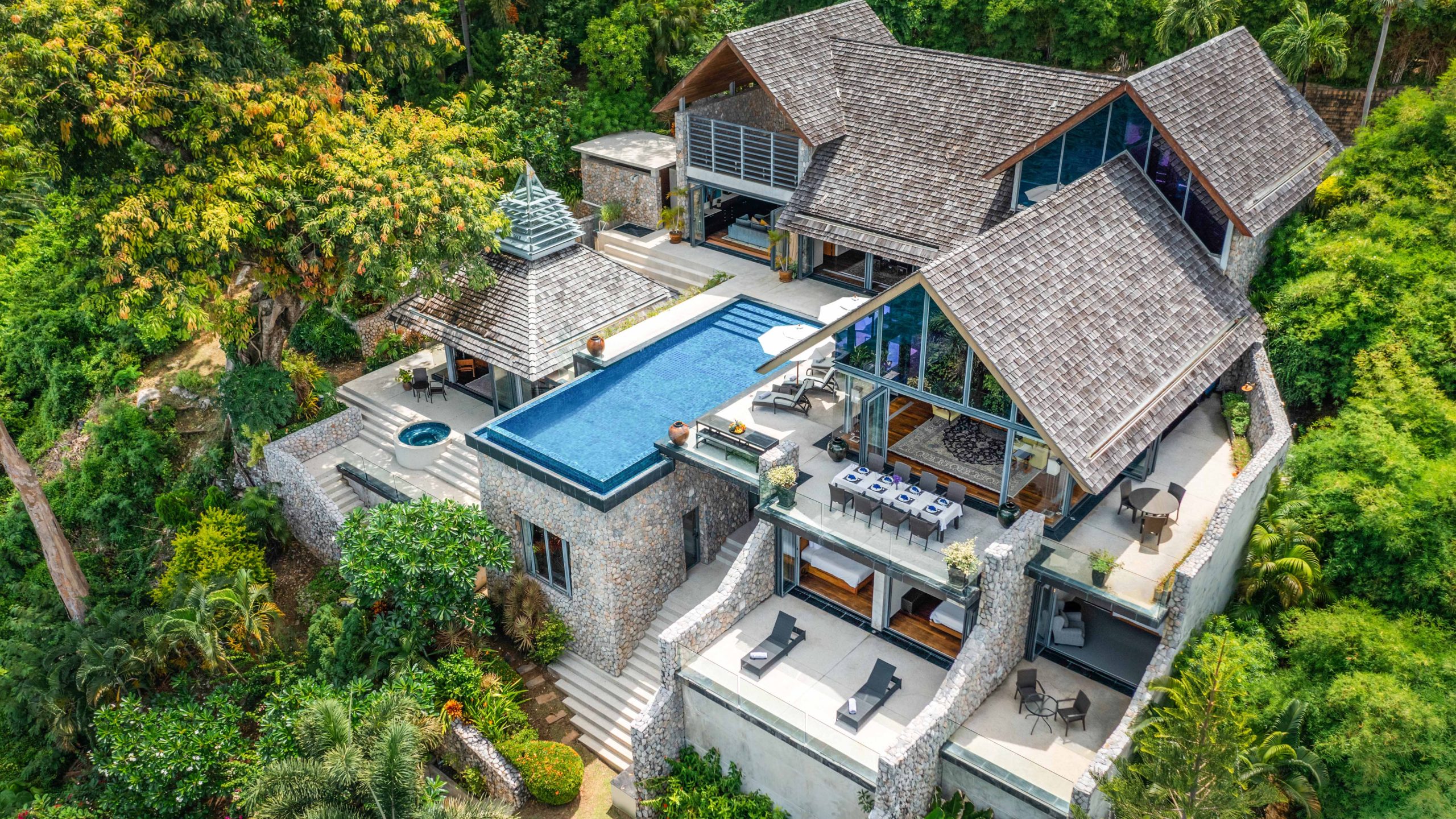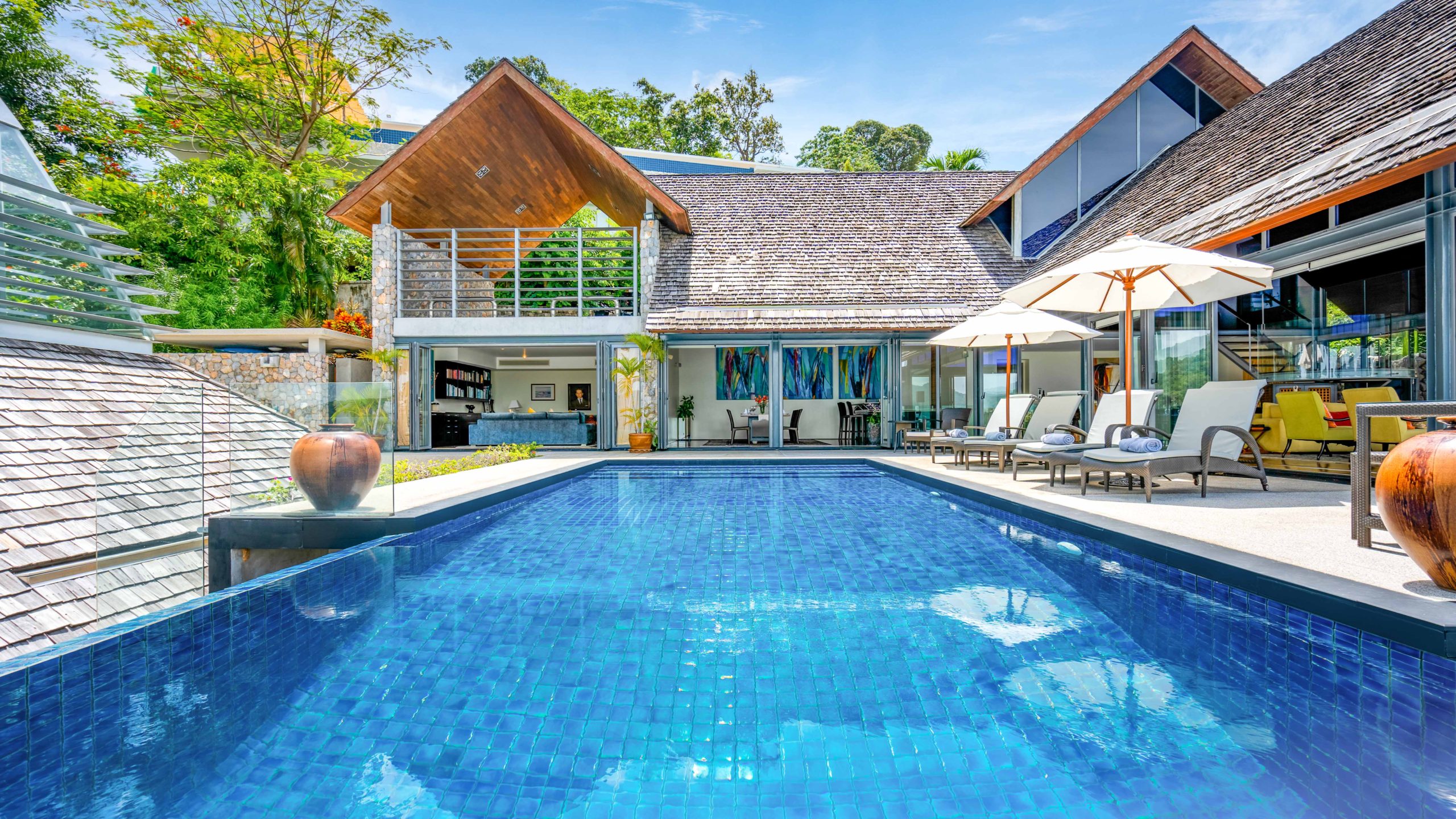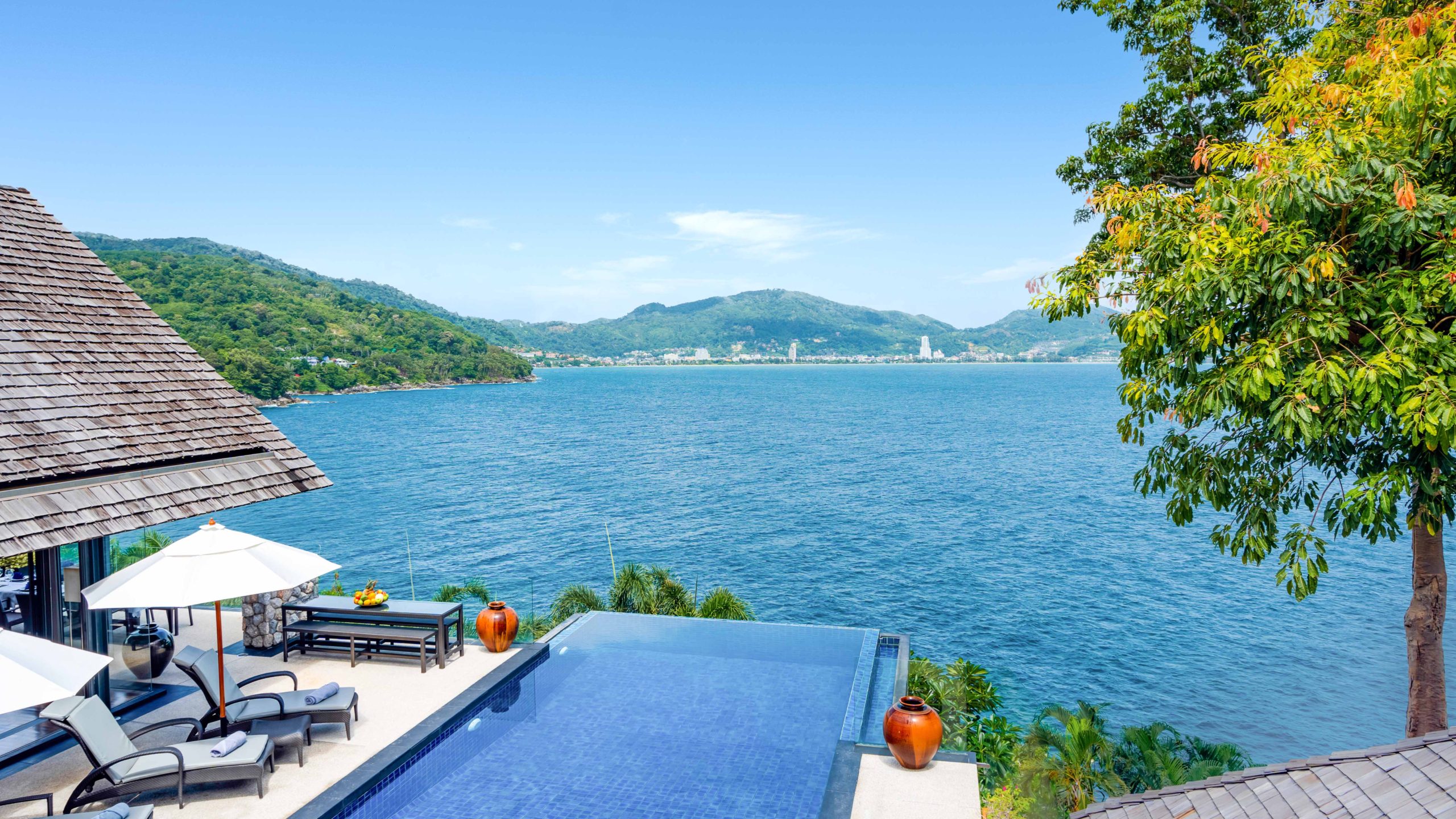 Villa Rom Trai rental
Location
Imagine a luxury escape on a tropical island, peaceful and private, yet only minutes from the action. Samsara Phuket offers just that: eight 5 star private pool villa rentals in Phuket in an oceanfront position only eight minutes' drive from Patong on Phuket's western, sunset coastline.
Decoration
Villa Rom Trai is an Asian influenced contemporary holiday home with a striking design that cascades down a gentle hillside to the water's edge, carving out multiple levels of comfortable living spaces and intimate gathering areas, ideal for families and friends. The villa's warm, understated interior decor takes a backseat to the generous views across Naka Lay Bay and out over the Andaman Sea. The entry staircase descends from the foyer into one corner of the lounge, which opens out and connects to the main communal living spaces. Alternatively, guests can take an internal lift, which connects three of the main levels. Panels in the glass facade slide open onto the wrap-around pool deck, which is furnished with cushioned loungers and al fresco dining coves. Back inside the villa, a spacious dining area sits under an airy double-height atrium, with a breakfast counter for casual snacks and an enclosed fully fitted kitchen hidden off to one side. Colorful abstract paintings adorn the walls, while dark wood floors and richly toned furnishings bring a sense of sophisticated tropical luxury to the rooms. Tucked away at the far end of the villa, a welcoming, carpeted library room offers a quiet, relaxed space to catch up on some holiday reading.
Peculiarities
Four generously appointed bedrooms all come furnished with king-sized beds. Two of the larger bedrooms feature en-suite bathrooms and sprawling private terraces, an ideal spot from which to ponder nature's wonders. The remaining two bedrooms are connecting, making the villa an ideal choice for parents that want to keep an eye and ear out for the younger members of the group at night . An additional two levels of communal space provide guests at Villa Rom Trai with yet more places to mingle and enjoy the private facilities. The villa's expansive, lawned terrace is ideal for sunset family gatherings or an outdoor game with the kids; while the second swimming pool measures 20 meters and is therefore well suited to swimming laps. Nearby, a steam room and separate sauna offer guests the chance to relax, cleanse and refocus after a day of leisurely pursuits. Villa Rom Trai is tended by two discreet live-in staff: one chef and one housekeeper. Plus the villa concierge on site.