Villa Purissara
Close to Sea

Swimming pool

8

6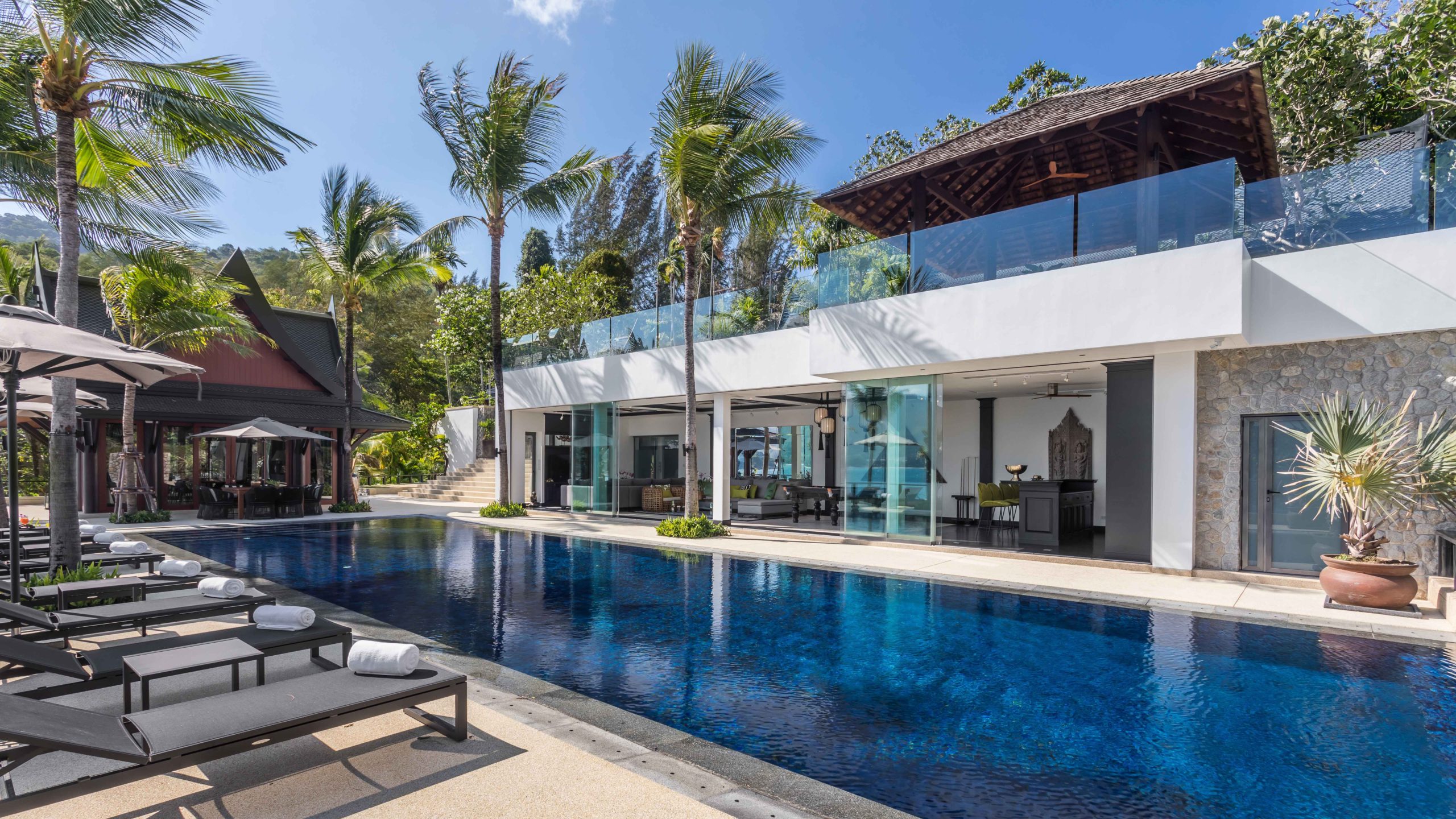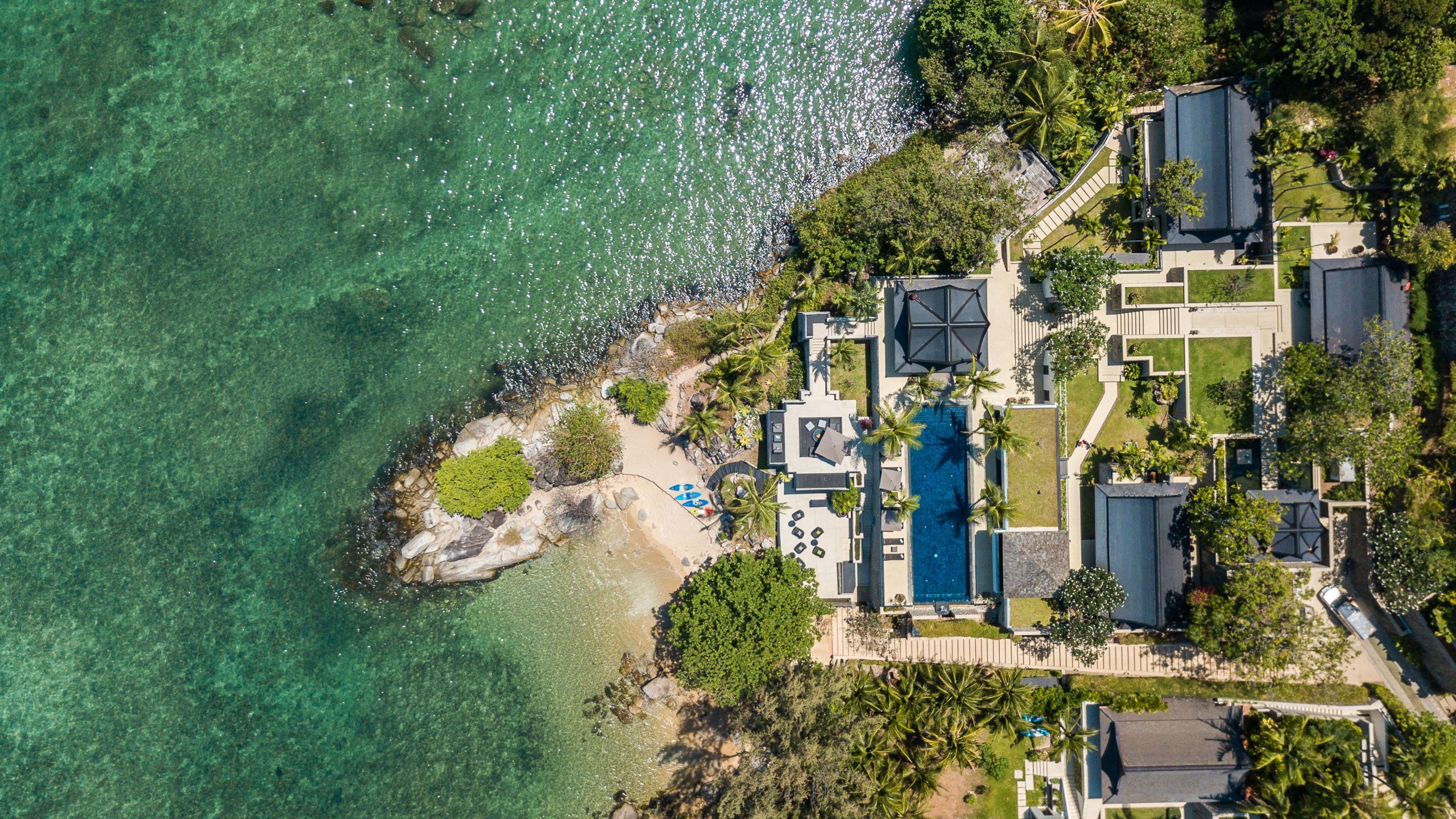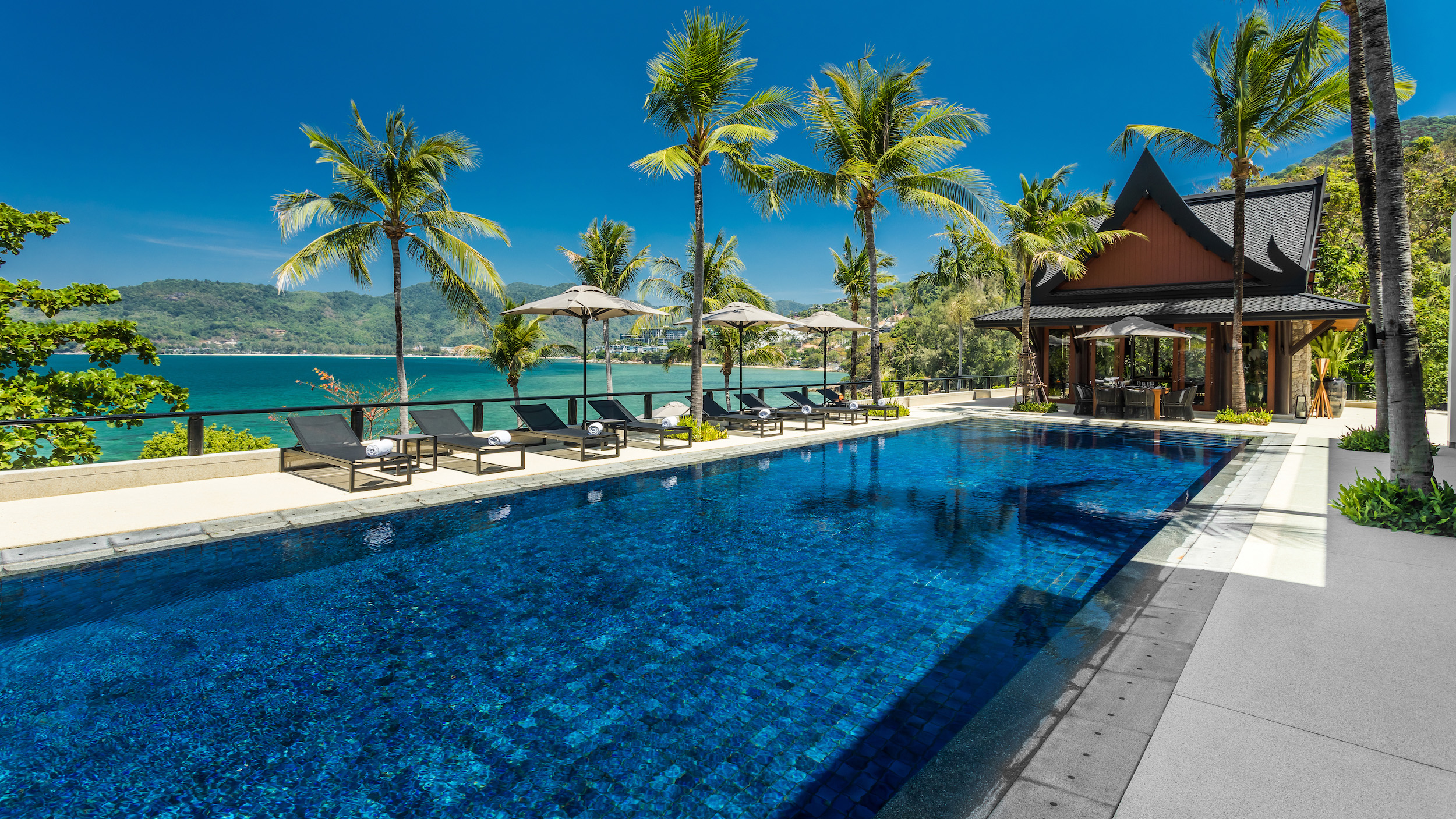 Villa Purissara rental
Location
Set in the exclusive Laemson Estate on Phuket's Millionaire's Mile, the 5-bedroom Villa Purissara is one stunning spectacle. The villa towers right by the pristine white sands of a small peninsula close to Kamala Beach. The beachfront location, clever design, and luxurious amenities of this 2020-renovated villa take it into a class of its own.
Decoration
Guests are comfortably accommodated in the villa's 5 bedrooms, all ensuite and filled with furnishings fit for royalty. One of the bedrooms is laid out as family suites ideal for groups travelling with children. The villa's crystalline blue swimming pool spreads across an open terrace where one can savor the view of the turquoise bay waters. An entertainment area with a billiards table and bar is found right next to the pool area while a spa room is available for in-house massage sessions. Down by the beach, kayaks are available for guests wishing to explore the beauty of the forested coastline.
Peculiarities
The setting is a rare privilege too, being one of the very few villas in Phuket's western area with its own private beachfront. Despite its seclusion, Purissara enjoys close proximity to the island activities including its most popular beaches and commercial centers. The estate is designed by Denniston, the multi-awarded architecture firm known for their works with many of the world's most high-end hotel and resort brands. Blending in with pre-existing boulders and native trees, Villa Purissara is imprinted on the land as a palatial dwelling for those in search of a lavish private retreat.