Villa Lomchoy
Close to Sea

Swimming pool

5

4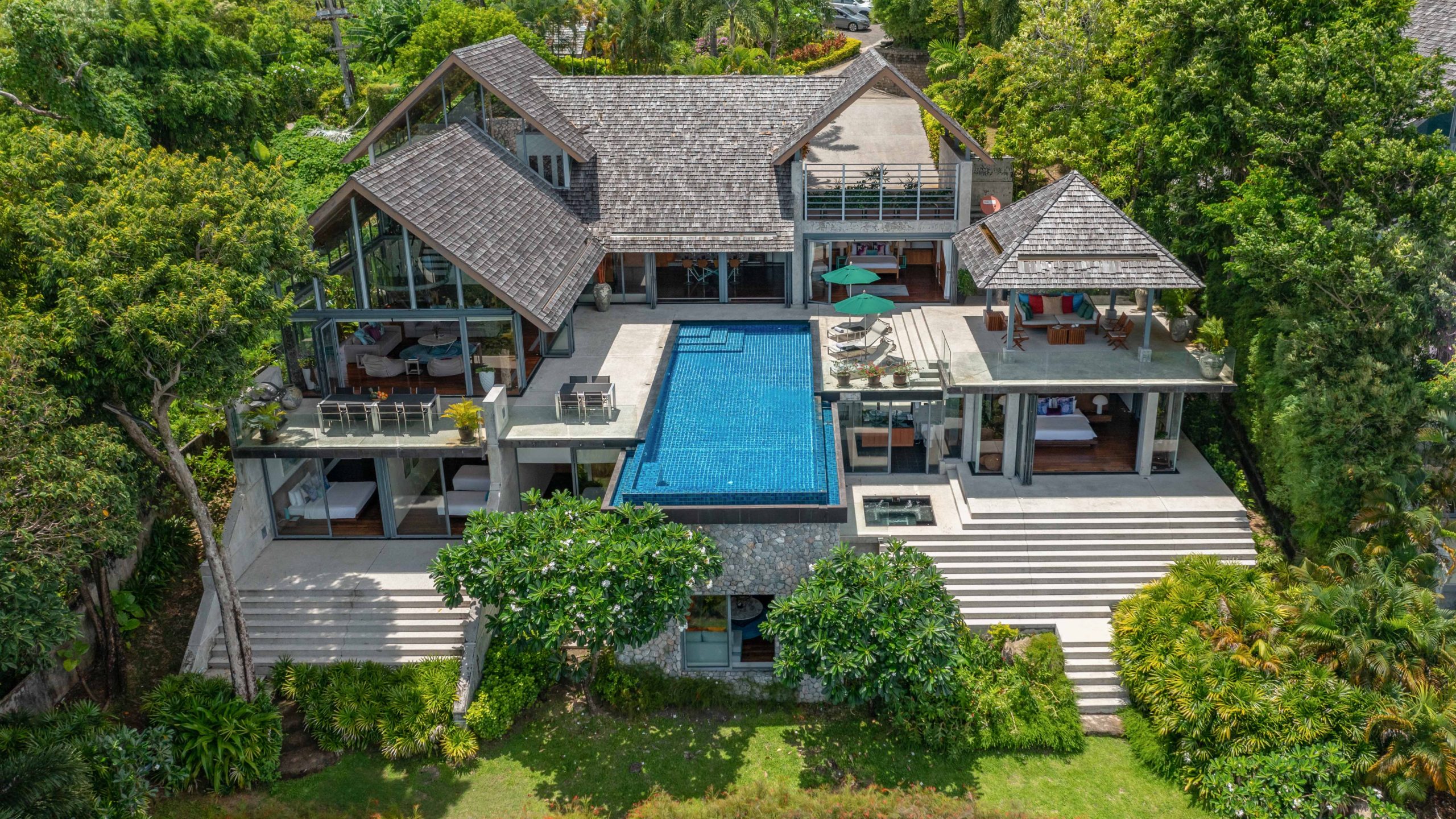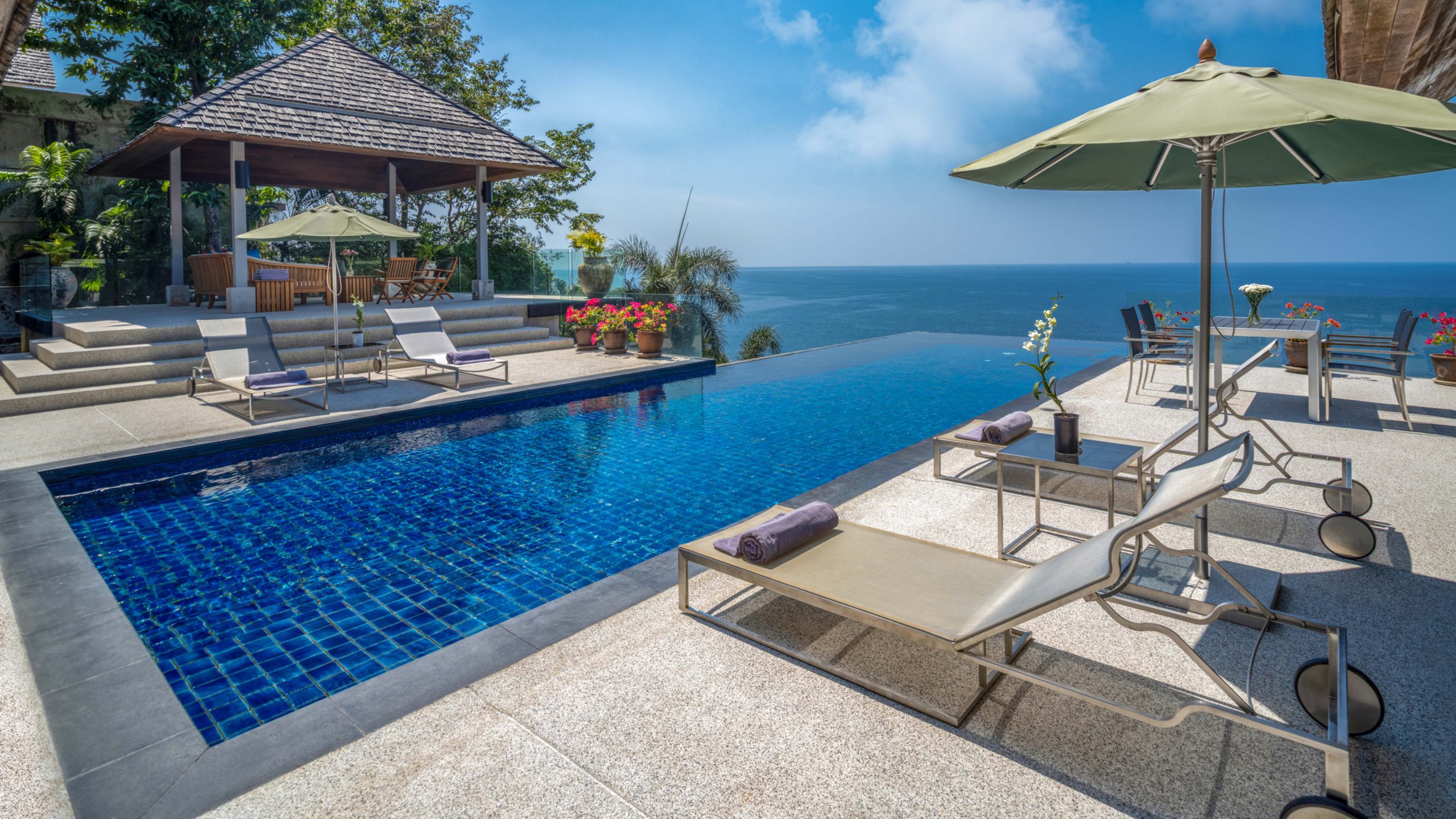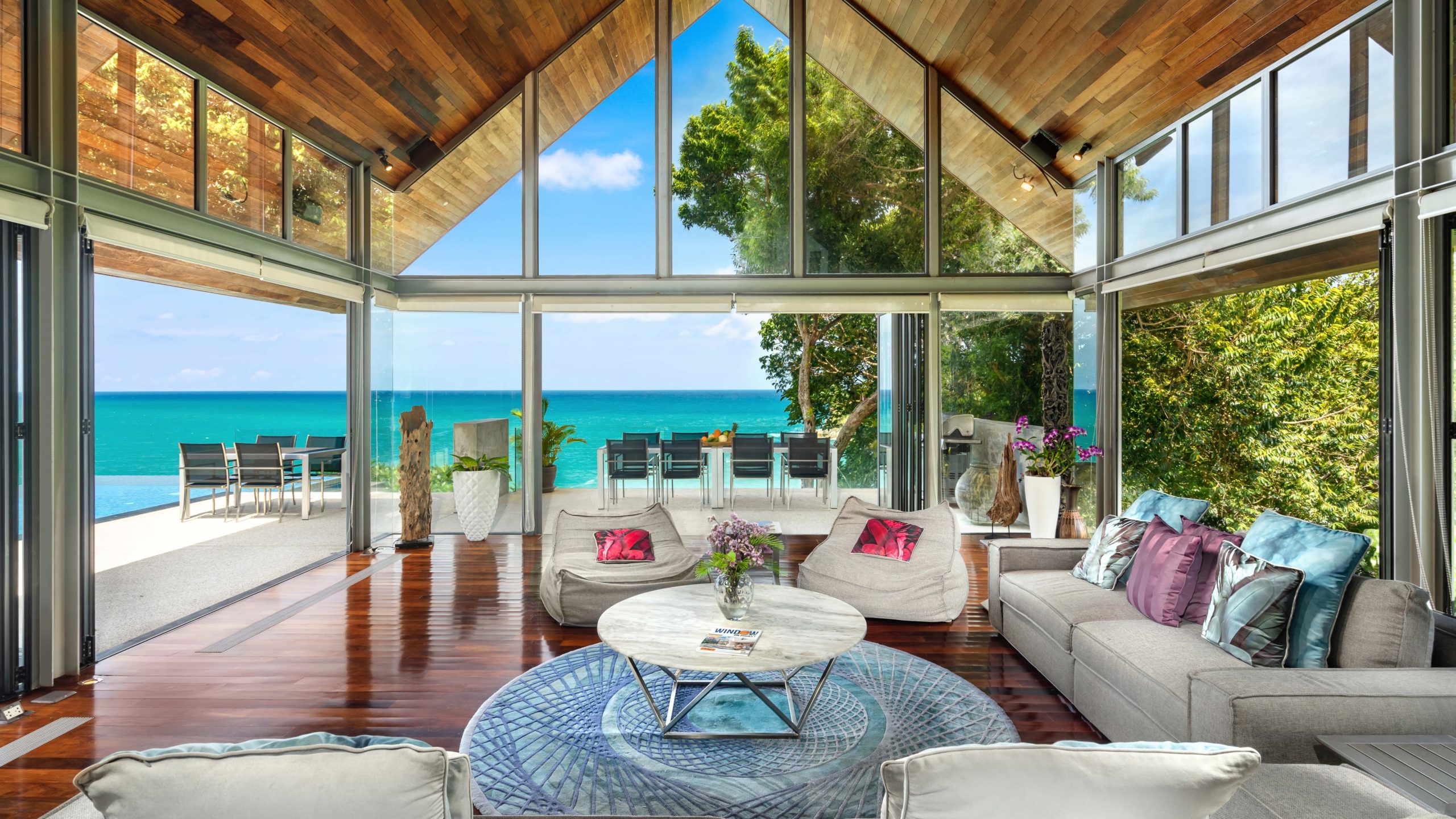 Villa Lomchoy rental
Location
Imagine a luxury escape on a tropical island, peaceful and private, yet only minutes from the action. Samsara Phuket offers just that: eight 5 star private pool villa rentals in Phuket in an oceanfront position only eight minutes' drive from Patong on Phuket's western, sunset coastline.
Decoration
Villa Lomchoy's dramatic entrance aptly sets the scene for the wonders inside. The front door opens directly onto an elevated indoor balcony and reception area that offers an instant panoramic view of the villa's spacious living and dining areas. The expansive rooms' glass doors then fold open onto a generous furnished sun terrace and private pool with majestic views of the twinkling Andaman Sea beyond. Inside, the warm hues of the tropics are gently reflected through liberal use of rich tropical woods in the floors, furnishings, and cabinetry. High ceilings and tall glass folding doors create a liberating sense of space throughout the villa, with richly coloured rugs, hand-picked modern art, and sculptures, framed antique maps and cultural artifacts creating an appealing sense of exotic escape. This villa's living areas and bedrooms all welcome in refreshing sea air. The traditional raised, open-sided outdoor Thai style relaxation sala offers peaceful shaded retreat from the heat, also adding a touch of Asian aesthetics to the sophisticated contemporary designs. An adjacent cliffside forest creates a reassuring feeling of natural, cushioned exclusivity.
Peculiarities
Modern technological additions such as a fully fitted western kitchen, home theatre, broadband WiFi and iPod docking stations allow guests to personalize their stay to suit their practical requirements and holiday aspirations. A private home office caters to guests who need to tend to business from the road. Multiple bedroom configurations mean the villa suits smaller families or groups of friends and exclusive touches like the private whirlpool on the master bedroom terrace allow for moments of unhurried indulgence. Villa Lomchoy is the one that truly reaches out to the open sea. Sunsets are therefore a real highlight for guests that choose to stay at this stunning villa – on a clear evening you can watch its fiery presence slip gently into the crimson horizon. Al fresco dining and relaxation spaces invite guests to linger long into the starlit night. Villa Lomchoy is tended by two discreet live-in staff: one chef and one housekeeper + our concierge staff on site.