Villa Chelay
Close to Sea

Swimming pool

6

5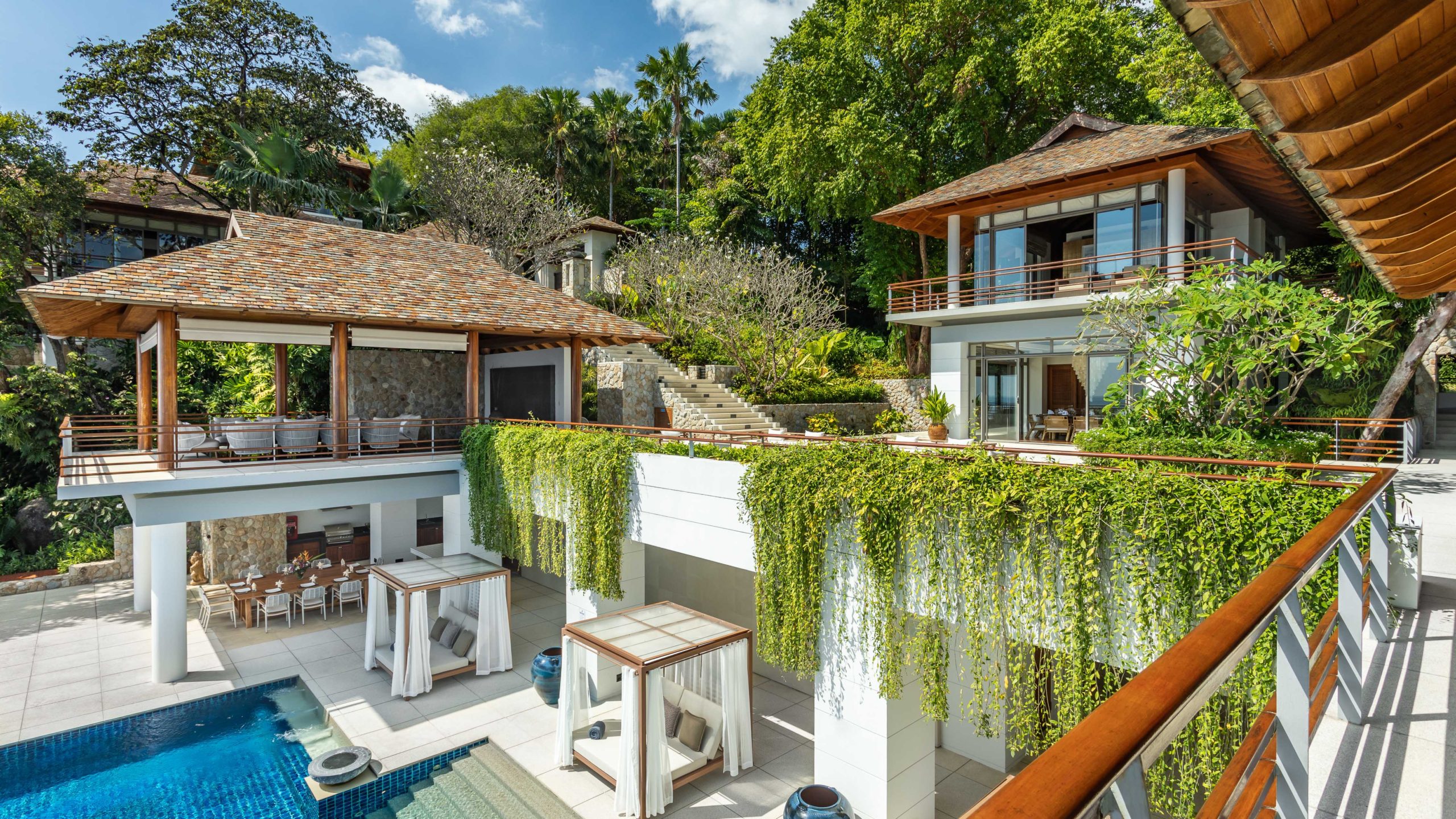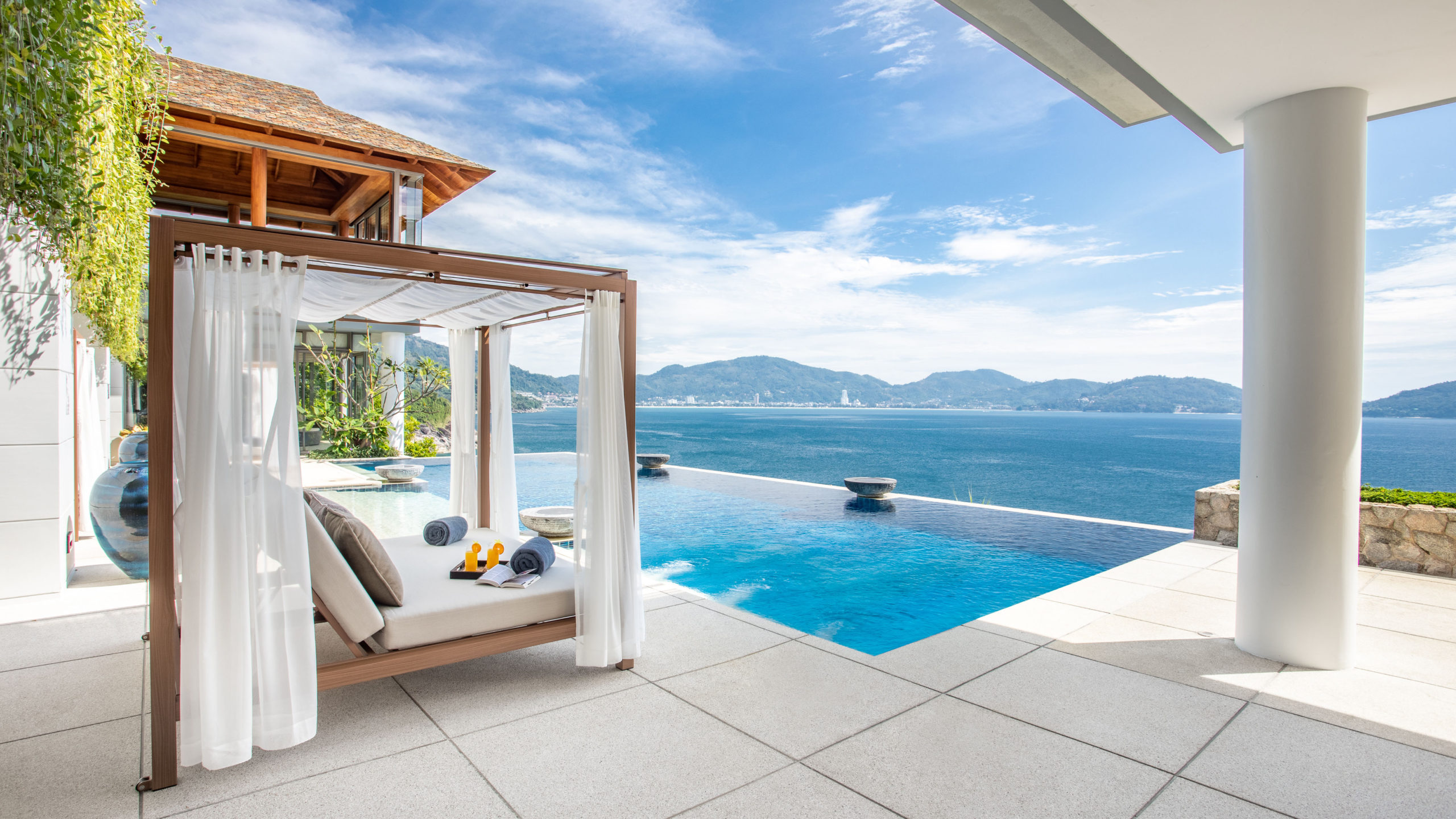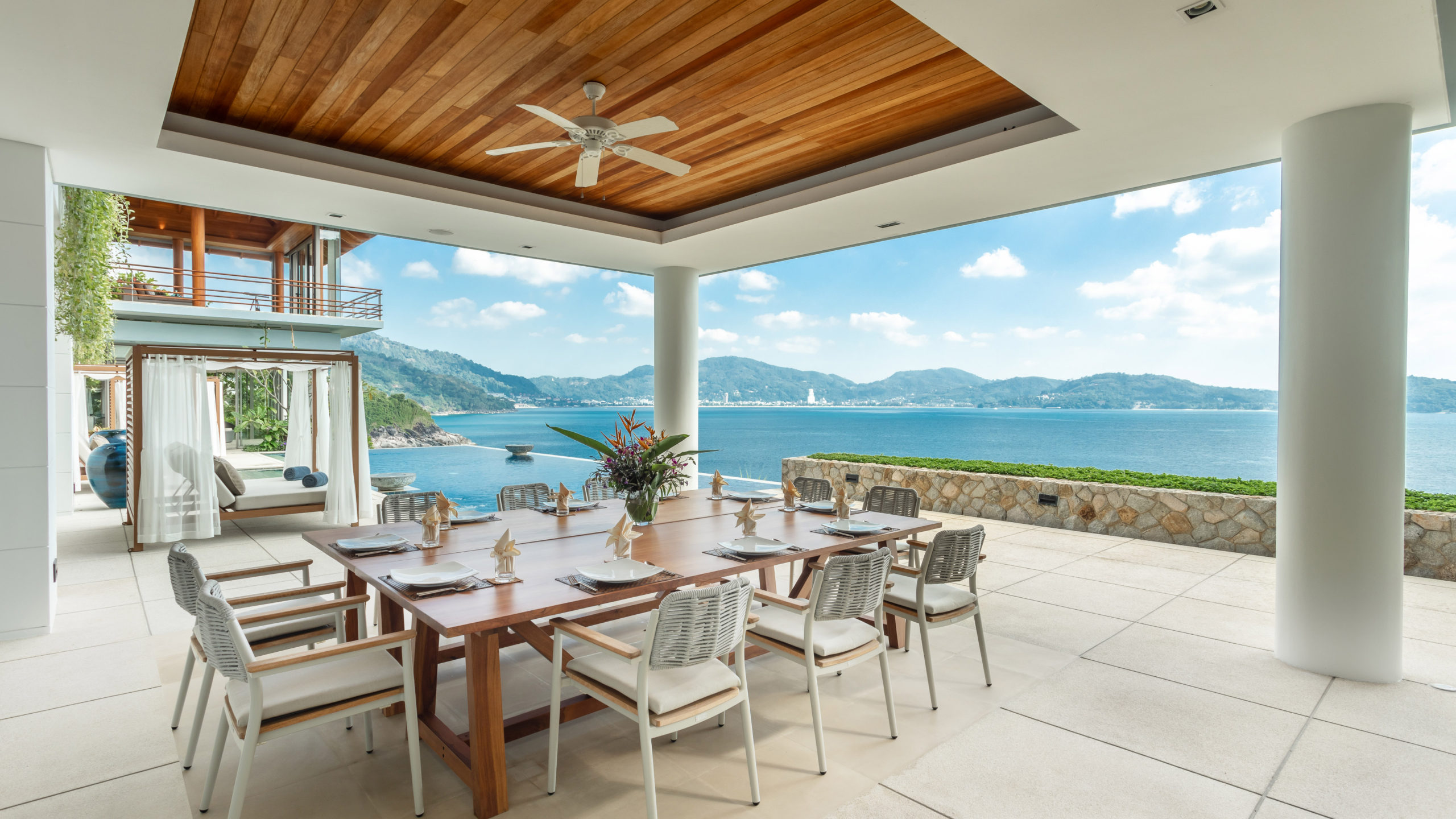 Villa Chelay rental
Location
Villa Chelay is part of the Jomchang estate on the exclusive Millionaires Mile headland between Kamala and Patong beaches on Phuket's west coast. The villa boasts spectacular views across the sea with the glittering lights of Patong Beach and the white sands of the 'secret' Paradise Beach visible in the distance across Patong bay. A six kilometre drive down a winding coastal road takes you to Kamala Beach, a family-friendly resort town with a pretty sandy bay good for swimming and water sports. Patong, Phuket's busiest beach with three kilometres of sand and plenty of shopping, dining and nightlife spots to explore, sits about the same distance to the south.
Decoration
Chelay is a veritable palace of pleasure set in a private estate along Phuket's Millionaires' Mile, with panoramic views across Patong Bay. A 15-metre pool adds another layer of sparkling blue to the sea and sky horizon, while koi ponds and flowing water features enhance the villa's serene setting. Each of this contemporary and vibrant villa's four ensuite bedrooms has fantastic sea views. Facilities include a SPA, entertainment room and big poolside barbecue area with table tennis. A full-time team of staff provide friendly and efficient service, while Phuket's top sights including Patong and Kamala beaches are just a short drive away. Chelay is a luxury holiday villa artfully arranged over the jungle-clad hillside for incredible ocean views, peace and privacy. Tucked away on a headland in a secure estate between Kamala and Patong bays, this four-bedroom, fully staffed villa is a delightful place for groups or families to unwind in the tropics.
Peculiarities
Chelay's sense of tranquillity extends into every corner of the villa, both inside and out, from the Buddhist and Hindu paintings, statues and wall frescoes to the koi pond and the sounds of birdsong and ocean waves. The four king-bedded suites are each a haven of peace, especially the master suite with its huge terrazzo bathtub. There's plenty of entertainment to enjoy in the media room and on the terrace, including foosball, table tennis and an entertainment Room as well as a 15-metre infinity edge swimming pool. Days at Chelay unfold in blissful comfort. Salute the sun, admire the views and enjoy the fresh morning breeze with a yoga session or a SPA in the SPA room that crowns the villa. Take breakfast in the cool comfort of the dining room before a refreshing dip in the pool and a tanning session on one of the many loungers furnishing the wide terrace. Finish the day with an elaborate seafood barbecue served alfresco by the pool, all prepared by your private chef. And then, as night falls and the lights of Patong Beach glitter across the bay, savour some wine in the living room or on a comfy terrace sofa before heading out for some nightlife excitement.